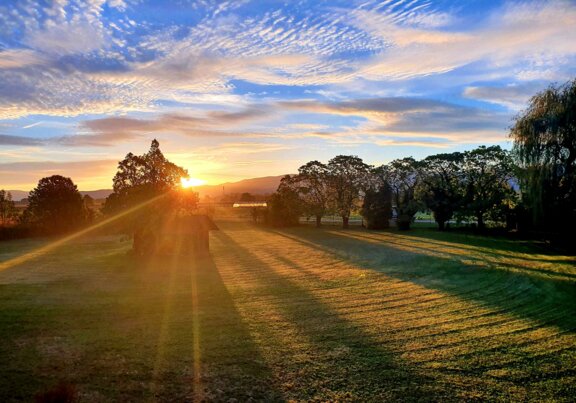 OUR ENVIRONMENTAL VALUES
Because environmental protection is one of the most important tasks
Strong awareness of our environment and sustainability
As a locally rooted family business that has grown over decades, we are committed to society and the environment. To underline this awareness, we have been certified with the ISO 14001 environmental management system, which we continue to maintain and improve.
We achieve this primarily through:
Consideration of all external and internal environmentally relevant regulations and procedures
careful handling of resources
minimisation of rejects and waste
waste separation and recycling
Increasing energy efficiency
use of 100% green electricity
Reduction of emissions
Heat recovery from the production process
Use of regranulates

Click here for our environmental certification.
Think and act sustainably
Our environmental policy
We involve all interested parties, community, competent authorities, legislators, neighbourhood and our contractual partners such as customers, suppliers, service providers, insurance companies in our environmental management system.
We ensure that external and internal environmentally relevant regulations and procedures are appropriately taken into account in our actions.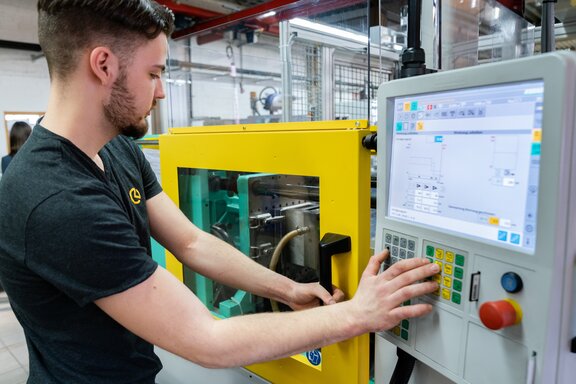 Living environmental policy
We train our employees on environmental topics and instruct the service providers and external companies working for us on our environmental protection specifications. All employees of KABO-PLASTIC GmbH and the companies working on our behalf are bound to comply with our environmental protection specifications within the scope of their duties.
In all our business activities and operations we want to keep the impact on the environment and thus the environmental pollution as low as possible. In doing so, we strive above all to use resources sparingly, minimise rejects and waste, increase energy efficiency and reduce emissions (e.g. by using waste heat). Our activities should make a contribution to climate protection and sustainability goals.
.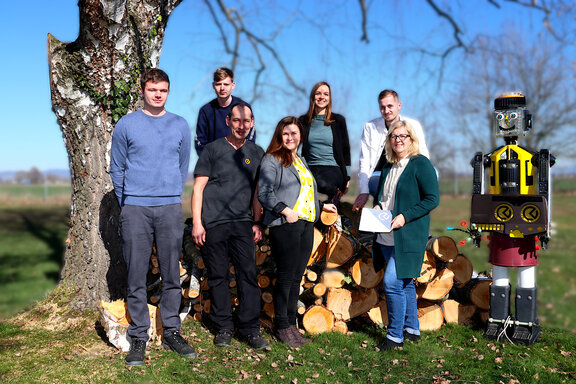 Continuous improvement process
The environmental aspects of our business and production processes and our products, as well as the associated environmental impacts, taking into account the life cycle, are regularly reviewed, assessed and optimised if possible.
Within the framework of our environmental management system, we define the strategic environmental goals for the company on the basis of the environmental policy, the environmental aspects and taking into account the binding obligations as well as the opportunities and risks. For the relevant processes and company levels, we derive operational environmental goals and individual targets, define measures, implement them and check their effectiveness.
The top management of KABO-PLASTIC GmbH undertakes to fulfill the legal and other applicable binding obligations, as well as to continuously improve the environmental management system and environmental performance.
figures prove our environmental performance
Evaluation on the basis of environmentally relevant key figures
The environmental performance of KABO-PLASTIC GmbH is evaluated using appropriate key figures. The environmental management system is regularly analysed for its maintenance and effectiveness within the framework of internal audits. As part of the annual management review, the management assesses the suitability and appropriateness of the environmental management system as well as the environmental performance and makes decisions on the results.
This environmental policy applies to all managers and employees of KABO-PLASTIC GmbH.