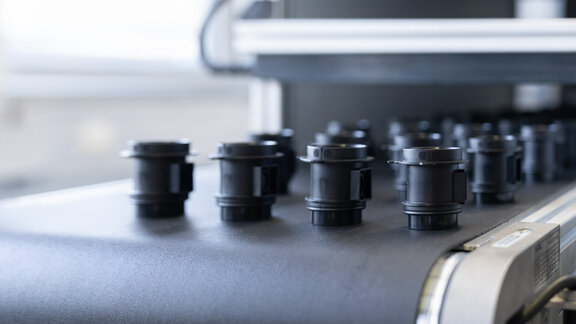 INJECTION MOULDING - FIRST-CLASS PLASTIC PARTS
Decades of know-how and passion
Professional injection moulding is our core competence and great passion
From simple series components to complex, individual high-tech precision parts - we manufacture almost every conceivable plastic injection moulding part for you.
Our core competencies at a glance.
Injection moulding
Production of high-precision, technical plastic parts
Excellent consulting competence with regard to customer-specific solutions
High flexibility due to short distances and uncomplicated coordination processes
Reliability - confirmed by supplier evaluations
Adherence to delivery dates and deadlines
Excellent product and economic quality
Wide range of parts and applications
Processing of almost all thermoplastics
Tool designs are created in house
Everything from one source
Injection moulding - part variety, quality and professionalism
Large series to small series
Components with an injection weight of approx. 1g up to 2kg
Simple geometries up to highly technical, complex components
Carefully selected materials, from various filled materials, biocompounds to high-temperature materials
Various materials, degrees of hardness or colours also used in multi-component injection moulding
We bring your idea into shape!
Machinery at the highest technical level
Our production currently consists of approx. 40 injection moulding machines, divided into three production halls. These include a clean room production facility in which we can manufacture parts and assemblies that are sensitive to cleanliness. The clamping force of our injection moulding machines ranges from 30 to 650 tonnes.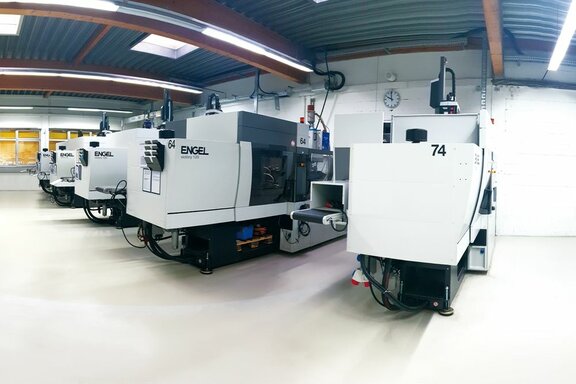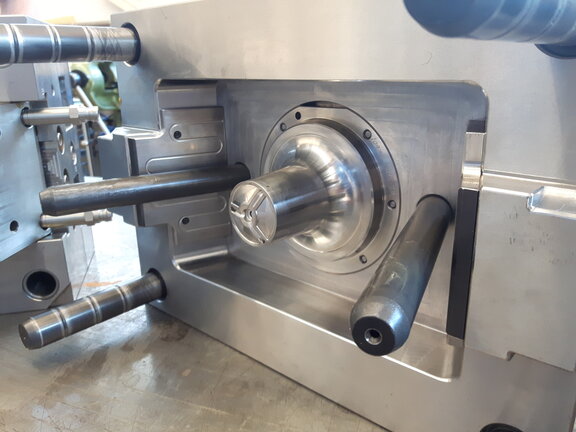 Professional tools for high-quality results
There are currently about 1,000 active moulds in use, which have a size of up to approx. 1,500 mm x 1,450 mm.
After the production of the injection moulded parts, they are individually packaged according to customer requirements.
We offer an excellent range of technologies
Plastic injection moulding
Compact injection moulding
Metal overmoulding and fully automated insertion of metal parts
Multi-component injection moulding (2K injection moulding)
Thermoplastic foam moulding (TSG) for thick-walled geometries
Gas injection moulding (GID)
Highly automated production processes
Assembly and finishing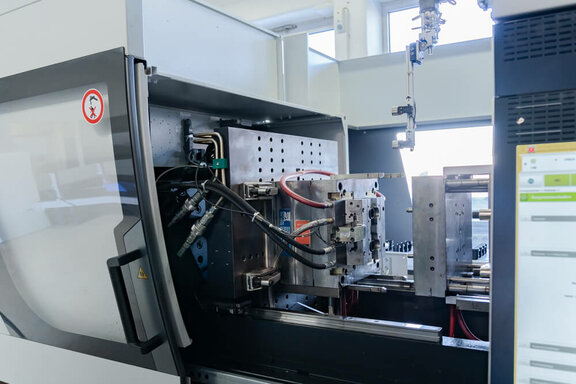 this is what you should know.
Injection moulding
Economical production of plastic parts
Plastic injection moulding is a particularly economical manufacturing process for plastic parts. Even though the initial costs for the injection mould may seem high at first, the investment pays off.
Millions of plastic moulded partscan be produced with just onemould- and without any loss of quality.
The high precision and short manufacturing cycles predestine the process for economical series production.
Plastic injection moulding is a proven process for producing plastic parts in high volume
Due to its cost-effectiveness and almost unlimited possibilities in terms of shape, design and structure of the plastic parts, injection moulding is a particularly popular method for the mass production of plastic parts.
High-quality plastic parts - Comprehensive manufacturing techniques and parts diversity
We offer effective solutions for almost every requirement. Our wide range of high-quality injection moulding techniques allows the problem-free implementation of the most diverse shapes and surface structures.
Whether uniform surfaces, different wall thicknesses, different materials and colour effects, we can produce even complex geometries for you in almost any size.
You can find out more under Injection moulding techniques and parts variety.
Plastics processing at the highest level
Over 55 years of experience, state-of-the-art technology and highly qualified employees are our foundation for excellent results and performance in plastics processing.
Numerous references and satisfied customers from a wide range of industries underpin our expertise, flexibility and reliability.