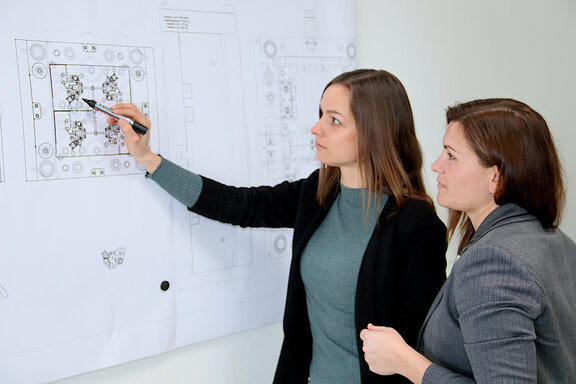 Development and design of injection moulded parts
Production and construction at the highest level
Cost-effective plastic parts in first-class quality
After a feasibility check and the incorporation of our plastic parts know-how, we transform your specific requirements into customised and cost-effective solutions. We design injection moulding tools based on decades of experience - we develop entirely according to your wishes and provide you with high-quality advice on all relevant aspects relating to the production of your plastic injection moulded parts.
From the idea to a successful series - we transform your wishes into economic solutions.
Use of the latest software
CREO / Moldflow design and simulation software
Highly professional mouldflow studies are used to analyse the flow streams in the manufacturing process of precision plastic parts.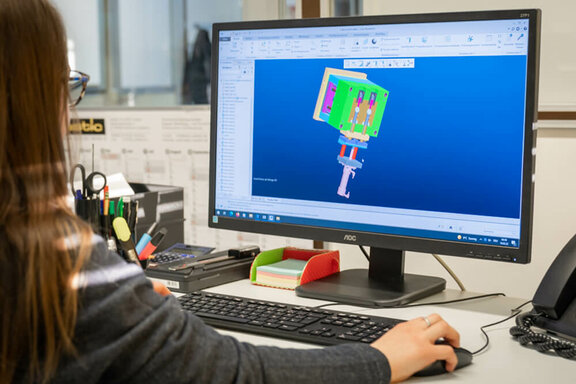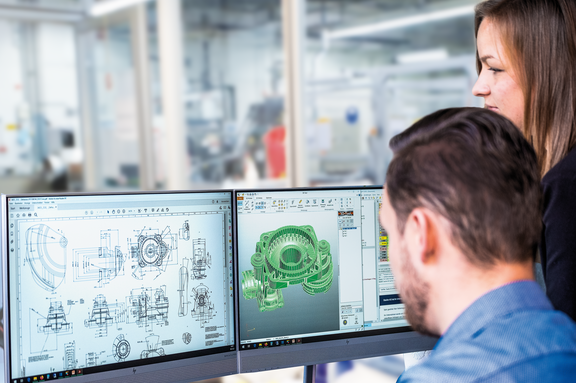 AD Moldflow
In our company, the first step is to examine the CAD data for plastic-compatible design. This is followed by the development of an initial injection concept.
With the help of the Moldflow simulations we carry out, we are able to evaluate the gating concept we have chosen with regard to mass flows, confluence and filling behaviour. In addition, Moldflow supports us in the evaluation of alternative gating positions and provides us with approximate values in terms of required pressures and clamping forces.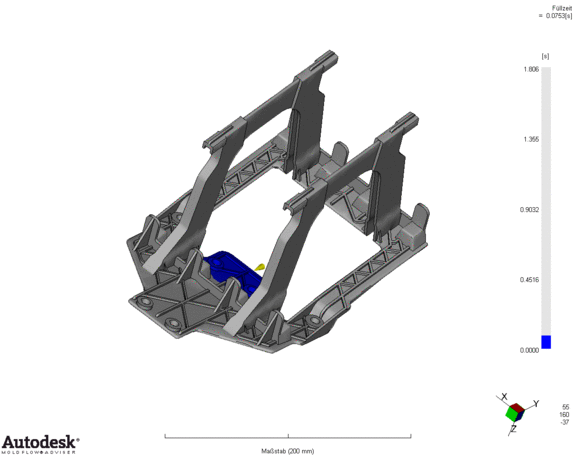 Component engineering
On the one hand, KABO-PLASTIC manufactures plastic parts according to build-to-print, i.e. we already receive finished 2D/3D data from our customers - on the basis of which we develop/build the tool and then manufacture the plastic parts. On the other hand, we have the corresponding component engineering know-how to transfer project or product ideas and concepts into corresponding component data and to derive 2D/3D data. We would be happy to demonstrate our capabilities to you.
switching to plastic parts
Wide range of experience in converting metal and cast components to plastic parts
Another distinguishing feature of our development is our decades of experience in converting metal and cast components to plastic. Thermoplastics are ideal for replacing metals in many areas - usually accompanied by reduced costs and higher functional integrations, for example. This is where valuable potential for cost optimisation lies - talk to us and find out more!
Rely on our experienced team of experts
Your injection moulding specialist
The basis for successful projects is sound and professional advice. Every detail, no matter how small, must be clarified in advance. Which plastic is the right one for you? What are the production times and what quality tests are carried out? Our team of experts will advise you in all matters and ensure that the right materials and production methods are chosen. We are always at your side and will do everything for the best possible result, first-class quality and, above all, your satisfaction.
Feel free to contact one of our experts. We look forward to helping you.
Contact