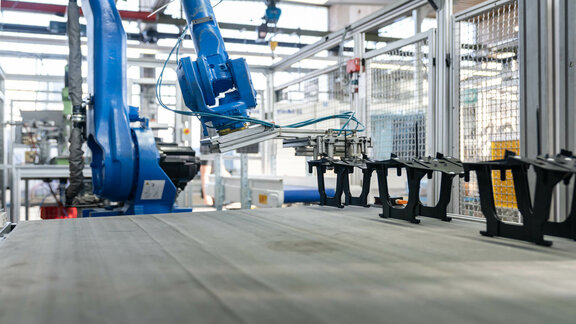 AUTOMATION INJECTION MOULDING
Economical production of your moulded parts
Fully automatic production of plastic parts
Our competence centre in Hartheim-Feldkirch is technically state-of-the-art. A high degree of automation and state-of-the-art 6-axis robots allow articles to be produced fully automatically from the insertion of accessories to the removal from the injection moulding machine onto a conveyor belt.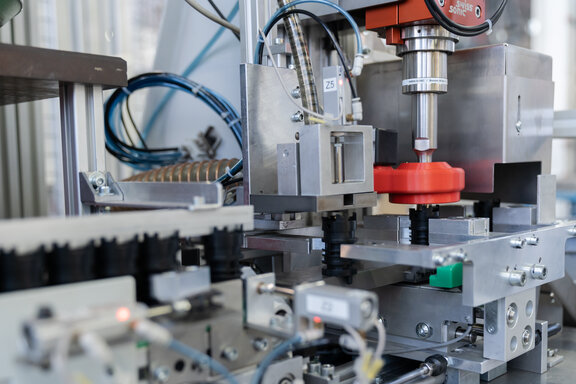 Production at the highest level
Competence injection moulding
Our advanced production currently consists of approx. 40 injection moulding machines with a clamping force of 30 to 650 tonnes. We have modern manufacturing robots for the efficient production of plastic injection moulded parts with subsequent assembly.
This includes a clean room production facility where we can manufacture parts and assemblies that are sensitive to cleanliness.
We have printing and hot stamping capabilities for plastic parts, as well as equipment for conditioning plastics.
You can find out more under Injection moulding.
We would be pleased to advise you personally
Your specialist for injection moulding - Talk to us!